NAPE Educational Foundation
Our mission is to help in the transfer of traditional and emerging knowledge within the profession, to take advantage of new platforms and channels and to address the demand for trained and certified building engineering professionals.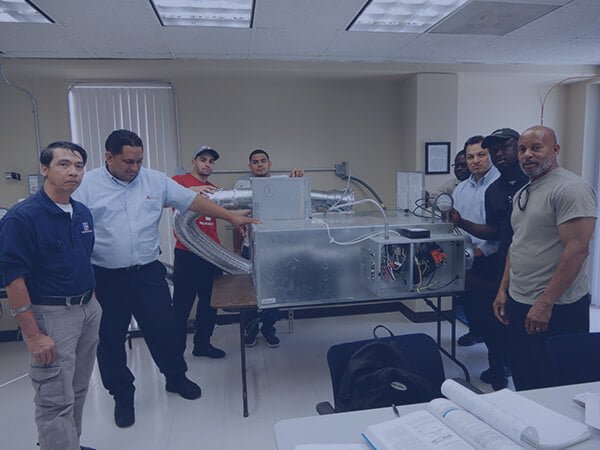 Founded in 1990, the National Association of Power Engineers (NAPE) Educational Foundation is an IRS 501(c)(3) non-profit organization created to provide traditional and emerging training on the operation of commercial and residential building properties. Our unique approach to education in which classroom instruction is blended with hands-on training ensures that our students have the theoretical and practical experience to succeed as building engineers. Funds generated through course registrations are used to support expanded educational offerings and enhanced hands-on training opportunities for our students.
Our staff and teaching professionals have a combination of knowledge and relationships, practical experience and operational expertise that provides our students will the well-rounded training and mentoring that sets us apart.
AT NAPE, we target training and education with
Unique content
Potential for professional development and expertise
Widely recognized certification programs and licensing preparation
Opportunities for operational improvements
Development of advanced skill sets for career enhancement
Emerging knowledge in energy management
Development of professional networks with leading practitioners in the field of building engineering services
TRAINING AND EDUCATIONAL CURRICULUM
The BEST Program encompasses a training and educational curriculum that is offered in multiple sessions yearly, with class durations ranging from 9- to 20-weeks. Most classes meet one night weekly for the terms, allowing the students to enhance their education while concurrently maintaining their employment status. Specialized on-site and intensive short courses have been conducted for national government agencies, non-governmental organizations, and private businesses.
This program offers a wide range of educational and career enhancement opportunities. All of the offered training and classes are taught by real-world professionals in the building operations and maintenance field, offering practical application guidance in specific fields of expertise. We believe that this blending of the traditional education process coupled with real-world practicality provides an unsurpassed level of training and job-level performance. In addition, students have the opportunity to network and build professional relationships that will allow them to share and expand their knowledge and careers.